Chicago – Sport Vacation Mecca
The city of Chicago is known for many things, however it's famous name is often followed by Bulls, Bears, Black Hawks, Fire, Cubs or the White Sox.
If you're thinking of taking a sports vacation, Chicago, the Windy City, might just be one of the best cities to take in a game (or three) if you're there at the right time of year. That's right, Chicago has seven professional teams so if you're thinking of checking out Chicago to catch a game, there's a good chance one is happening at any time.
No matter which American sport pastime you follow, Chicago has you covered.
If you're into basketball, the Chicago Bulls know a thing or two about winning. During Michael Jordan's reign of the NBA in the 90's, the Chicago Bulls won six basketball championships in eight years. That attracted a lot of attention to Chicago during those years and made both the Bulls and Jordan a household name. Jordan may be retired, but the Bulls are still going strong. You can catch a game at The United Center.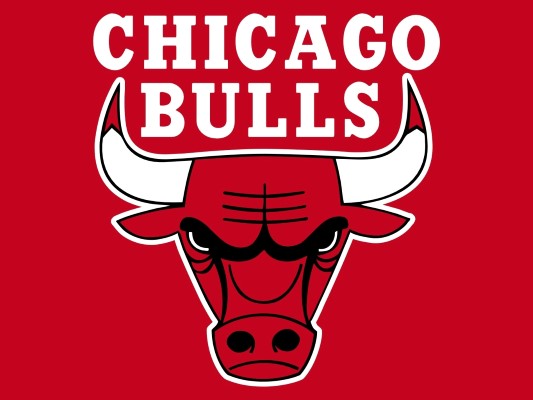 Though they haven't won a pennant since 1985, the Chicago Bears football team is one of the last original NFL teams and has a ridiculously loyal fan base to back them up. Going to a game at Soldier Field is guaranteed enjoyment if only to be swept up in the action while cheering with the fans from the 50 yard line. If you watched SNL during the 90's, nothing showcases the love of Chicago Teams more than the Superfans skits.
Speaking of cheering, who wouldn't love a city with not one, but two Major League baseball teams? Both the Chicago White Sox and the Chicago Cubs call the city home. During summer, you can go to a home game every other night! Luckily for you, Chicago is also home to the Chicago style hot dog. Imagine sitting back and enjoying history come alive while watching the Cubs knock one out at Wrigley Field. You can catch the White Sox at the U.S Cellular Field on the South Side.
If you're there in winter and hockey is more you thing, you can check out the Chicago Blackhawks on the ice as they go head to head with the rest of the NHL teams. Part of the Original Six (founded in 1926), last year they won the 2013 Stanley Cup Championship and they have a lot to live up to this year. Just like the Bulls, the Blackhawks play at the United Center.
Lastly, if you're a fan of Major League Soccer, Chicago is the home of Chicago Fire. Named after the Great Chicago Fire of 1871, they won the US Open their first season in 1998. You can catch them at Soldier Field.
In between games, Chicago has tons of other interesting things to do, from New York quality theater shows to checking out the Second City improv group. In the past 40+ years, Second City has spawned some of the funniest and most talented actors in film and TV. Past alumni include John Belushi, Dan Akroyd, John Candy, Martin Short and many others. These days they're more famous for helping Mike Myers, Steve Carell, Tina Fey and Stephen Colbert just to name a few big names. It's not exactly a secret that many previous and current Saturday Night Live stars got their start at Second City.
Chicago has also been used as the backdrop to 100s of films, including Ferris Bueller's Day Off, The Blues Brothers, Home Alone, I Robot as well as the last two Batman movies and last two Transformer movies. There are tons of recognizable landmarks around town for any film buff.
With a city population numbering in the millions, there are hundreds of restaurants, pubs and bars and some of the best nightlife to be found anywhere. Whether you're just doing a quick stopover or have decided to see this beautiful city by the lake for yourself, there are dozens of hotels within a few miles of the O'Hare airport and hundreds within the city proper to suit every taste and budget.
If you're feeling hungry, Chicago even has famous food named after it, the Chicago Deep Dish Pizza originated here. This classic pizza was created in 1943 at Pizzeria Ono and is still available there today. Due to its overgenerous thick crust, loads of cheese and chunk tomatoes, if you've ever heard the term pizza pie, once you've had a Chicago Deep Dish pizza you'll understand why they call it pie there.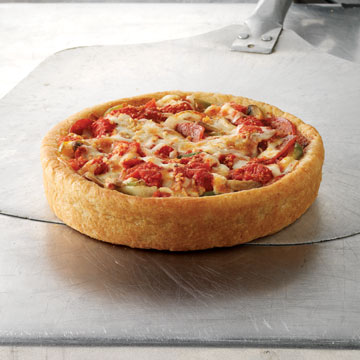 So whether you're heading to Chicago to catch a game, grab a piece of local pizza pie, or to walk in the footsteps of a 30 foot Robotic Transformer, you're bound to find something that interests you.